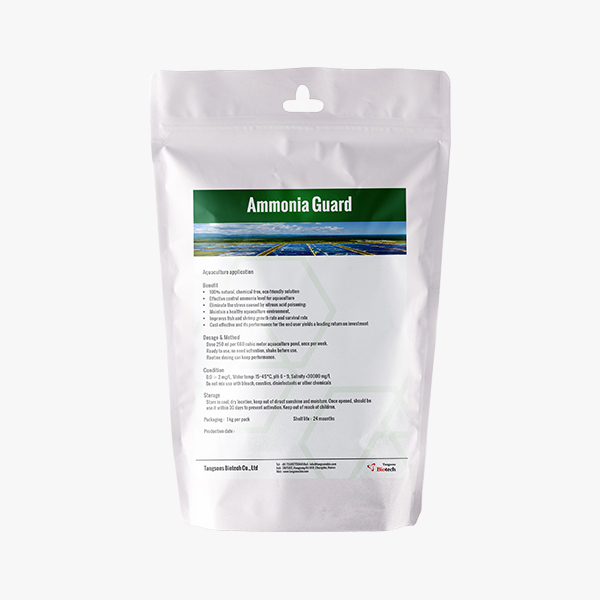 Pond Ammonia Remover - Ammonia Guard
Eliminate the stress caused by nitrogenous acid poisoning
Ammonia Guard is a consortium of vigorous and specific microbes for aquaculture using, unique biological formulation that is chosen for 100 % green technology to control ammonia level for aquaculture. Contcat us to know more about Ammonia controls in aquaculture.
Suppliers of Pond Ammonia Remover
Tangsons Biotech is the best place to buy pond ammonia remover from China.


│

Inquiry Now
Application

Aquaculture

Aquafarming

Pond management



Benefit

100% natural, chemical free, eco-friendly solution

Effective control ammonia level for aquaculture pond

Eliminate the stress caused by nitrous acid poisoning;

Maintain a healthy aquaculture environment,

Improves fish and shrimp growth rate and survival rate

Cost-effective and its performance for the end-user yields a leading return on investment



Dosage & Method

Dose 0.3 ppm for aquaculture pond, once per week.

Dissolve with water at 1: 20 ratios; keep settling 2 hrs for activation before dosing.

Routine dosing can keep performance.
Information is being submitted, please wait...