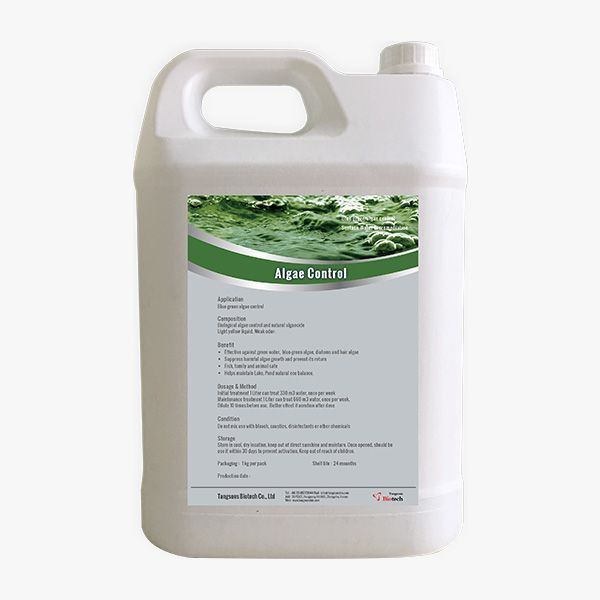 Pond Algae Control
Control blue-green algae
Algae control is a customized natural microbial product with specific strains for aqua bioremediation and maintain pond & Lake algae control.Contact is to know more about pond algae control products and methods.
Best Pond Algae Control Products
We are the best pond algae control suppliers in China.



│

Inquiry Now
Application

Blue-green algae control

Algae blooms

Harmful algae solution



Benefit

Effective against green water, blue-green algae, diatoms and hair algae

Suppress harmful algae growth and prevent its return

Fish, family and animal safe

Helps maintain Lake, Pond natural eco balance



Dosage & Method

Apply 15 ppm for shock treatment, subject to algae situation, once per week, treatment period 1 month.

Appy 10 ppm for maintenance treatment, once per week, maintenance period 1~2 month, subject to algae removal situation.

Dilute 10 times before use. Better effect if aeration after dose.
Case study for pond algae control

Read the follow case study to discover pond algae control with problem of fish kills, odour, bad algae blooms. Tangsons Biotech Algae Control is a safe environmentally friendly effective microorganisms to directly address problems associated with lake remediation such as fish kills, odour, bad algae blooms, little circulation, and sludge build-ups.Read more
Case Study II for algae control

Discover pond algae control with safe environmentally friendly organic product, effectively address algae problems in your pond or lake.Read More
Information is being submitted, please wait...