



Agriculture

Improved soil health,faster growth,

better nutrition,improved plant

immunity and higher yields even under

stressed climatic conditions.



Aquaculture

Yield and health of shrimp and fish,

healthier environment for aquatic life,

water quality discharge,

nitrification and ammonia control.



Animal Husbandry

Promote feeding and digestion;

bImprovefeed conversion rate and efficiency;

iFaster growth rate,

Reduced morbidity and mortality.



Waste Management

Eliminating odor, accelerate solid waste

decomposition, and reducing

groundwater pollution,

improve waste to energy efficiency.



Wastewater treatment

Cost effective bioaugmentation, upgrade

bioprocess performance,

Treat and remove toxic pollutants,

meet environmental norms cost effectively.



Surface Water Treatment

Naturally restore water quality,

rapid organic matter degradation,

Urban river pollution

control and remediation.
Our Produts
We make innovative, world-class biotechnology products. Our products positively increase activity in the natural biology that already exists. Completely safe and non-GMO, Our products offer sustainable solutions for meeting increased food demand and managing nitrogen pollution in water. Click on our products to learn more!
Our Technology
Tangsons technology are university-industry research cooperation with state key laboratory of agricultural microbiology, It is a modern well equipped highly sophisticated R&D laboratory, that equipped with the latest evaluation methodologies, and staffed by PhD and Masters Level Microbiologists, Chemists, and highly qualified laboratory assistants.


│

Discover Our Products


│

Request Free Sample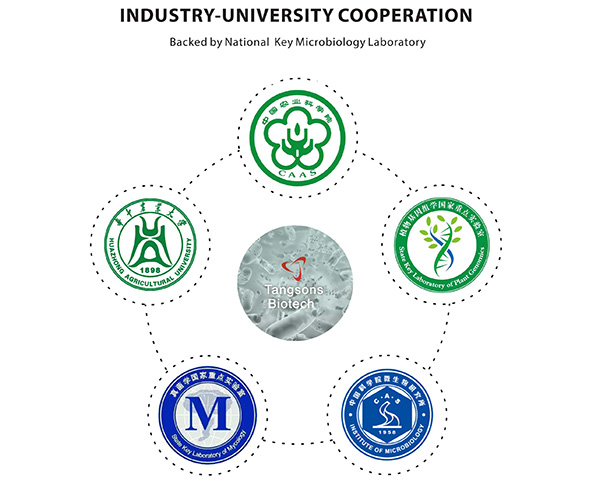 Want to become a distributor?
Join us in our efforts to develop natural products for industries such as agronomy, aquaculture, landfills & odor control, and surface water treatment.
Become A Distributor 
Request Free Sample 
Information is being submitted, please wait...