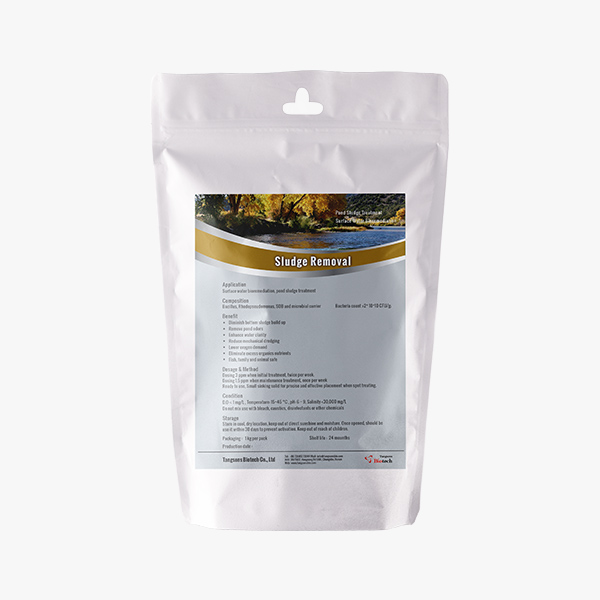 Sludge Removal
Industry leading solutions for sludge management in lakes and ponds
Lakes and ponds are catch basins for many sources of nutrient pollution. Excess nitrogen and phosphorus from animal or fish waste, stormwater runoff, grass clippings or leaves, and fertilisers are a just a few examples of the nutrient pollution that eventually settles at the base of lakes and ponds. Lake and ponds with bases that are overloaded with these nutrients can experience depletion of oxygen, fish kills, excessive weed growth or harmful algae blooms that negatively impact water quality.
Sludge removals are a customized natural microbial product with specific strains for aqua bioremediation and maintain pond & Lake bottom sludge remove.The result is often several inches per year when dose to the water, sink and begin to remove bottom organic sludge.


│

Inquiry Now
Application

Surface water bioremediation

Pond sludge treatment

Urban river pollution control
Benefit

Diminish bottom sludge build up

Remove pond odors

Enhance water clarity

Reduce mechanical dredging

Lower oxygen demand

Eliminate excess organics nutrients

Fish, family and animal safe
Dosage & Method

Dosing 3 ppm when initial treatment for first month, twice per week.

Dosing 1.5 ppm when maintenance treatment for subsequent two month, once per week.

Ready to use, Small sinking solid for precise and effective placement when spot treating.
Information is being submitted, please wait...