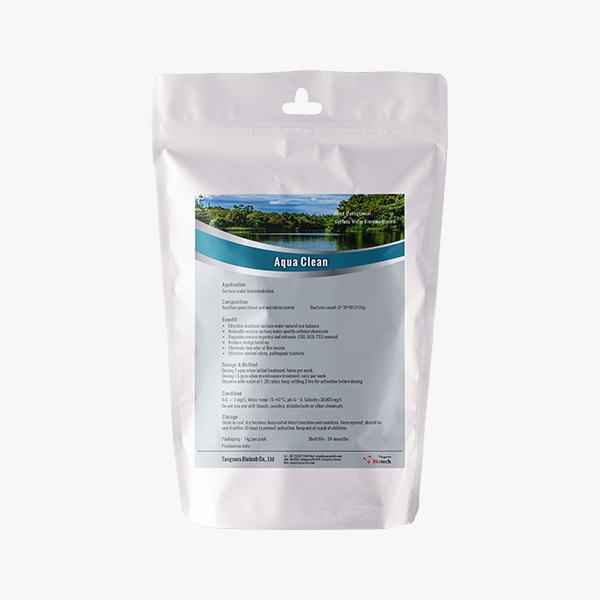 Natural Pond Cleaner - Aqua Clean
Urban River Pollution Control
A weak microbial community can be a contributing factor leading to poor water quality and poor clarity. Chemical treatments, washouts, and runoff are all common events that can negatively impact the abundance or activity of microbes in an aquatic environment. Ailing microbes and poor floc-formation can limit the community's natural capabilities and lead to increased turbidity and nutrient overloading.
Aqua Clean is a customized natural microbial/ enzyme product with specific strains for aqua bio remediation and maintain supreme pond & Lake Biota. unique biological formulation that is chosen for 100 % green technology to degrade excess nutrient and improve water quality.



│

Inquiry Now
Application

Surface water bioremediation

Urban river pollution control

Pond Management

Aquaculture



Benefit

Effective maintain surface water natural eco balance

Naturally restore surface water quality without chemicals

Degrades excess organics and enhance COD, BOD, TSS removal

Reduce sludge build up

Eliminate foul odor at the source

Effective control vibrio, pathogenic bacteria

100% natural, non-toxic and chemical free
Dosage & Method

Dosing 1.5 ppm when initial treatment, once per week, initial treatment period 2 month.

Dosing 1.5 ppm when maintenance treatment, once per month, maintenance period 4 month.

Dissolve with water at 1: 20 ratios; keep settling 2 hrs for activation before dosing
Information is being submitted, please wait...