1. Clean the water surface
Because part of the pond surface is covered by weeds and manure, it affects the D.O in water body and dose of microbial products, Therefore, weeds and manure must be salvaged and cleaned before inoculation, so that the microbial prodcuts can function smoothly. And can improve the beauty of the pond.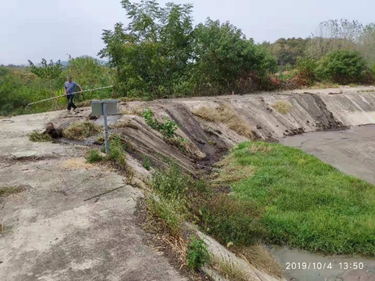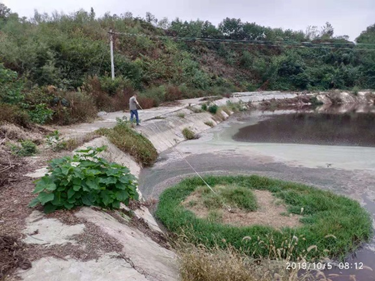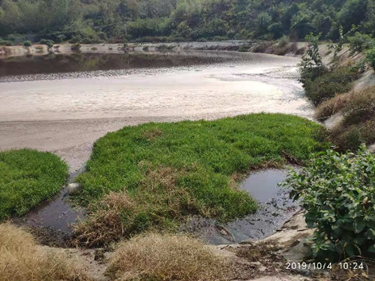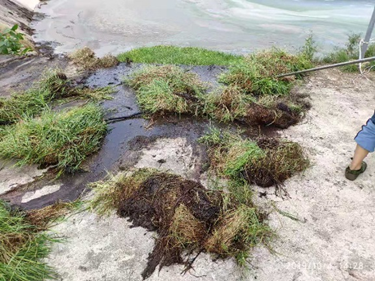 2. Install 11 unit aerator
Due to water poor fluidity and low D.O, the odor was generated from anaerobic reaction in pond bottom sludge, Therefore, we installed total 11 unit aerator in all pond to increase the dissolved oxygen in the water body and make the water flow. It is beneficial for the bacteria to mix evenly in the water and play a role.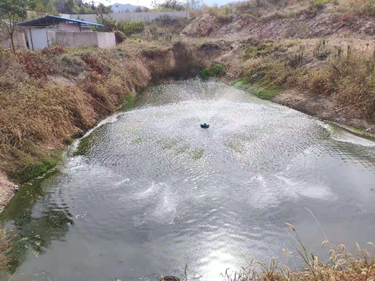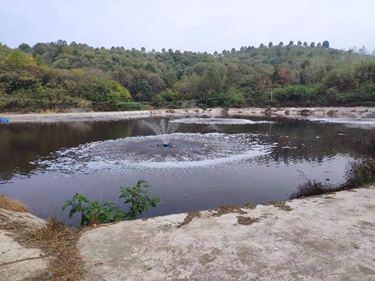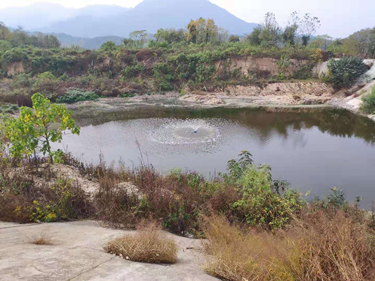 3. Inoculate microbial products
Inoculate ODOR CONTROL & AQUA CLEAN, the combined application of the products can quick eliminate the odor and improve water quality.
The shock treatment will take 12 days, during the shock treatment, daily dose total 260 kg products for all ponds.
The maintenance treatment will take another 12 days, daily dose 120 kg products for all ponds.