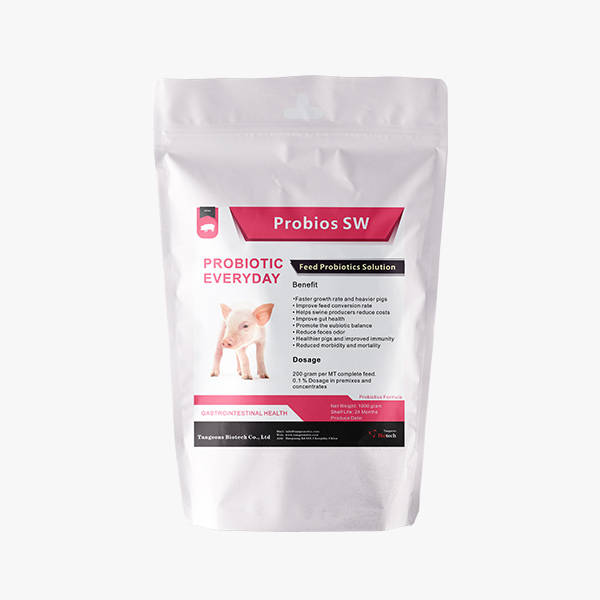 Probios SW
Improve swine feed conversion rate and efficiency
Probios SW is a probiotic feed, consisting of a diverse array of gut friendly microbes that promote rapid and more efficient digestion of food in swine breeding. Probios SW improves the digestibility of ingested foods and accelerates nutrient assimilation, thus enhancing the Feed Conversion Ratio (FCR) and improving their biomass.

This patented technology works as a natural alternative to antibiotic growth promoters, delivers unprecedented energy and amino acid digestibility for pigs, help swine producers' profitability and sustainability goals.


│

Inquiry Now
Active Ingredient
Benefit

Faster growth rate and heavier pigs

Improve feed conversion rate and efficiency 3%

Helps swine producers reduce costs

Maximum feed efficiency for sustainable profitability

Improve gut health and promote the eubiotic balance of intestinal tract

Reduce feces odor and improve the air quality of rearing environment

Healthier pigs and improved immunity

Reduced morbidity and mortality

Scientific data

Comparing with Colistin

Odor before and after



Dosage & Method

200 gram per MT complete feed

0.1 % Dosage in premixes and concentrates
Information is being submitted, please wait...