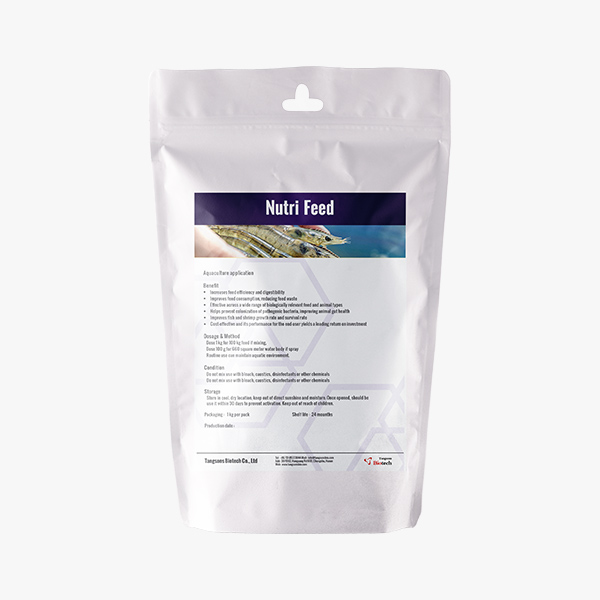 We at Tangsons Biotech are one of the best suppliers of microbiology solutions for beneficial microbes for Agriculture and other purposes. Our production domain ranges from Agriculture, Animal Husbandry, Aquaculture, Waste Management to high-quality Waste Water Treatment, Surface Water Treatment, Bacteria supply solutions. Our premium bacteria cultures have increased for the varieties and we currently supply over 10 kinds of bacillus cultures for commercial uses along with Aquaculture probiotics. The company has years of experience in the field while working with experienced microbiologists and related quality professionals.
Our Tangsons Biotech company provides almost all kinds of products like Phos Removal, Aquaculture probiotics products and similar ones like Aqua Clean, Sludge Removal, Ammonia Guard, Nitrate Guard, Algae Control, Nutri Feed, Odor Control, Manure Compost, Odour Control, Probios RU, Probios SW, Probios BR, Waste Compost, Odor Control, Aqua Clean, Sludge Removal, Algae Control, Phos Remove that are commercially available at much higher prices in china. Our products have a better state of longevity as well as available at cheaper prices for better affordability. Our brand also has a brilliant collection of bacillus bacteria varieties that are suitable for a variety of other purposes. Tangsons Biotech also specializes in premium but low-cost beneficial microbes for Agriculture used to boost the growth of the farm crops.
We at Tangsons Biotech have brilliant state-of-the-art culture mediums as well as manufacturing processes for making better microbiology solutions available to buyers. Our processes are made and rendered completely safe by quality professionals as well as experienced lab professionals who supervise the entire work. A lot of brands have come up with fast action alternatively made beneficial microbes for Agriculture that offer beneficial performance but in time reduces the quality of the soil. Our products are completely made naturally and are completely harmless for your field. Thus, if you are in need of any kind of microorganisms solutions for water culture farm or agriculture, Tangsons Biotech is here for you.